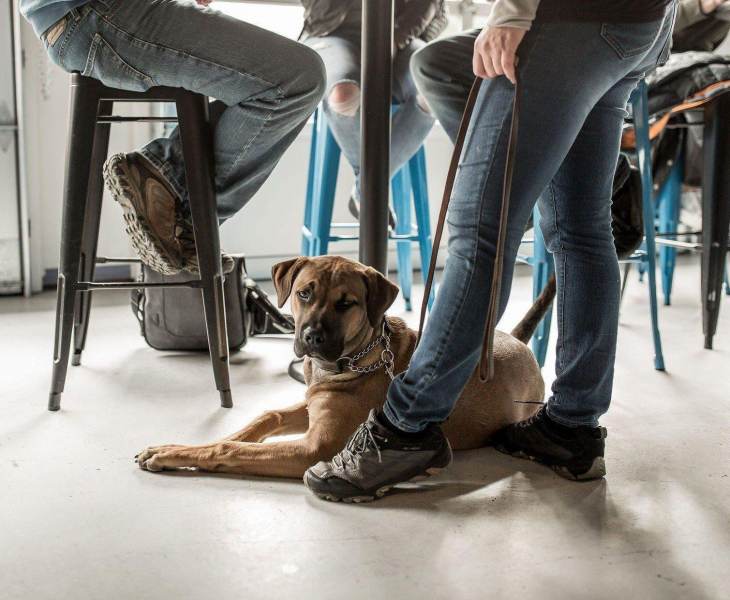 Research shows that dogs make us healthier. There's also research that shows pets truly become part of the family. Roswell understands the importance of those furry family members, and the need for them to be experiencing the world with you. As one of the most dog-friendly destinations in the southeast, we welcome you and your pup to our town with open arms!
Outdoors
Roswell is well-known for all of the outdoor activity opportunities. You can hike any of the trails with your pup. Some of the trails include the Chattahoochee River National Recreation Area. In addition to trails, the Roswell Riverwalk Boardwalk meanders along the Chattahoochee River giving you some great views. If your pup is into watersports, you can also include dipping their paws into the Chattahoochee, or Vickery Creek complete with views of the waterfall.
Here are some outdoor options to take advantage of:
Parks
Roswell is lucky to have a wonderful park system. There are 19 parks and close to 1000 acres to enjoy. Each are dog-friendly and ready to welcome you and your doggo! Two parks have fenced-in dog areas on the grounds which will be perfect to run off some extra energy after traveling to Roswell. Take in some history at the three historic house museums, the grounds are dog-friendly.
Shopping
Boutique shopping and dogs don't sound like they mix, but they do in Roswell! Nearly every boutique and art gallery in Roswell is ready to welcome your pooch through their doors. Check out the list below.
Restaurants
Not only is Roswell a place you should visit because you can bring your dog, but it has an incredible restaurant scene. Thanks to the amazing Georgia weather, it's almost always patio season. This is where your pups come into play. Over 60 restaurants in Roswell have patios that welcome you and your dog to the table.
Lodging
You can't go on a trip without somewhere to stay! Five of our hotels are dog-friendly and they are excited to welcome you. Sleep comfortably knowing you are with your best furry friend on a fun adventure.
Parks & Outdoors
"In every walk with nature, one receives far more than he seeks." -John Muir learn more